EECS16B, Designing Information Devices and Systems II
Spring 2021
Progress Tracker
To help you stay on track in this course, one of your fellow students, Dana Sanchez, has created an optional 16B Progress Tracker just as you may have used in 16A. This document maps out all the semester's required course assignments. It is completely self-guided, and we hope it helps you keep track of your progress in 16B! Please note the disclaimer at the top of the linked spreadsheet! To make a personal copy of the Spring 2021 16B Progress Tracker, click here.
Scheduling Updates
If there are any special events to note, or deviations from the schedule as listed below, they'll be noted here!
1/19/2020: Lab Comprehensive Info Post! See this Piazza post for a comprehensive update on Lab details.
1/19/2020: Password information (Recording): To access Zoom Recordings (not YouTube), you must use the password eecs16b! .
1/18/2020: Password information (Live): To access Zoom Calls live, you must use the following password 16bsp21 .
1/18/2020: Lecture information: Lecture will be held through a Zoom livestream. This will be recorded and linked below as soon as possible each Tuesday and Thursday. The password for lecture (and other) meeting links is TBD and will be placed here when finalized.
Lectures: T/Th 11:00 AM - 12:30 PM PST, Lecture Zoom Link , Meeting ID: 938 8982 7349
1/18/2020: The Discussion Schedule has been released below . Please be sure to see the table and also the important information under it. There are sections at a wide range of times, with different emphases and styles; feel free to check out several and see which works best for you. Also, for some popular time slots, there are multiple sections at the same time to offer choices. Recorded sections will be posted in the schedule table below (the passwords will be updated as well when the time comes).
1/18/2020: The EECS 16B Link Hub has been released. All relevant and important updates regarding lecture, discussion, lab, OH, HW Party, etc. will be posted here!
copied password to clipboard!
changed site font!
Schedule
Please note that Youtube videos will require that you are signed into a berkeley.edu account. Otherwise, you'll see some indication of the video being private. The schedule below is subject to change; for deviations from the schedule, see above.
(Please scroll horizontally if you're viewing this on your phone.)
Week
Date
Lecture Topic
Section
Lab
Homework
1

01/19 Tu
16A Review and Equivalent Circuits
Written Notes
YouTube Link
(Note 0A) (Note 0B)
Syllabus Overview
Syllabus

Homework 01
(Due 01/24 Su)
Prob PDF


01/21 Th
Computing: Transistors and Logic
Written Notes
YouTube Link
(Note 1)
Section 1B (Wed)
Checkoff 1B
Gaoyue's Recording
Gaoyue's Notes

Prob PDF
Ans PDF

2

01/26 Tu
Computing: Transient Analysis, Intro to Differential Equations
Section 2A (Mon)


Lab 1: Tinkercad Intro, SW Installation

Homework 2
(Due 01/29 Fr)


01/28 Th
Signal Processing: First-order Circuits, General Scalar Differential Equations
Section 2B (Wed)


3

02/02 Tu
Signal Processing: Second-order Circuits, Vector Differential Equations (VDEs)
Section 3A (Mon)


Lab 2: Debugging

Homework 3
(Due 02/05 Fr)


02/04 Th
Signal Processing: Diagonalization to Solve VDEs and Intro to Inductors
Section 3B (Wed)


4

02/09 Tu
Signal Processing: Inductors, RLC Circuits, Complex Numbers
Section 4A (Mon)


Lab 3: DAC/ADC

Homework 4
(Due 02/12 Fr)


02/11 Th
Signal Processing: Phasors and RLC Circuit Analysis
Section 4B (Wed)


5

02/16 Tu
Signal Processing: Frequency Response and Bode Plots
Section 5A (Mon)


Buffer Week

Homework 5
(Due 02/19 Fr)


02/18 Th
Signal Processing: Frequency Response of RLC Circuits
Section 5B (Wed)


6

02/23 Tu
Signal Processing: Frequency Response of RLC Circuits and Applications
Section 6A (Mon)


Lab 4: Color Organ

Homework 6
(Due 02/26 Fr)


02/25 Th
Robotics: Basics Concepts for Control in Discrete Time
Section 6B (Wed)


7

03/02 Tu
Robotics: System Identification
Section 7A (Mon)


Project Part 1: Start Front-End Circuits

Homework 7
(Due 03/05 Fr)


03/04 Th
Robotics: Feedback Stabilization
Section 7B (Wed)


8

03/09 Tu
Robotics: Controllability
Section 8A (Mon)


Project Part 2: System ID

Homework 8
(Due 03/10 We)


03/11 Th
Robotics and Learning: Outlier Rejection
Section 8B (Wed)


9
MT1, March 15, 7-9 PM PST
03/16 Tu
Learning: Gram-Schmidt
Section 9A (Mon)


Buffer Week

Homework 9
(Due 03/19 Fr)


03/18 Th
Robotics: Stability Continued
Section 9B (Wed)


10

03/30 Tu
Learning: Core Concepts Continued
Section 10A (Mon)


Project Part 3: Closed-Loop Control

Homework 10
(Due 04/02 Fr)


04/01 Th
Robotics and Learning: Minimum Energy Solutions
Section 10B (Wed)


11

04/06 Tu
Learning: SVD
Section 11A (Mon)


Project Part 4A: SVD/PCA

Homework 11
(Due 04/09 Fr)


04/08 Th
Learning: Classification and PCA
Section 11B (Wed)


12

04/13 Tu
To Be Announced (TBA)
Section 12A (Mon)


Project Part 4B: SVD/PCA

Homework 12
(Due 04/16 Fr)


04/15 Th
TBA
Section 12B (Wed)


13

04/20 Tu
TBA
Section 13A (Mon)


Project Part 5: Advanced Controls

Homework 13
(Due 04/23 Fr)


04/22 Th
TBA
Section 13B (Wed)


14

04/27 Tu
TBA
Section 14A (Mon)


Project Part 6: Integration

Homework 14
(Due 04/30 Fr)


04/29 Th
TBA
Section 14B (Wed)


15
Final, May 13, 8-11 AM PST
05/04 Tu
RRR Week
Buffer Week

Optional Problems (Finals Prep)


05/06 Th
RRR Week
Notes
Supplementary Reading to go alongside lectures. This table will be updated as time passes.
Calendars
If nothing shows up below, or you get a message indicating some kind of refused connection from Google, please ensure that you're signed into your berkeley.edu email address (Google account). If that still doesn't work, try a different browser, or perhaps incognito mode (which will force you to re-log into your berkeley.edu Google account.)
Discussion Schedule
Please note the important information below the table, which describes various section details. The set of ASEs assisting with a given discussion (if any) is given by the bulleted list.
Note: Monday and Wednesday discussion sections cover different material, and you should attend Discussion A and Discussion B each week. You can attend any of the discussions in the table above. Scroll horizontally to view entire table, and see below for critical information on how to read the table.
To account for different learning styles, there will be 3 different styles of discussion sections.
"Group Discussions" (blue) are meant to serve as an opportunity to work with other students on problems while receiving TA advice and feedback.
"Lecture Discussions" (red) are meant to serve as an opportunity to review material with the TA, and then work through the problems as a class.
"Slower-Paced Discussions" (mint green) are meant to cover material at a more thorough pace, and are likely to include a mixture of lecture and group methods. These will likely be about 1.5 hours long, but have been allotted 2 hours.
Furthermore note the following; despite the bold labels in some sections, anyone is welcome in any discussion. The label for each discussion will indicate the groups to which this discussion will be geared towards, but these are not strict divisions. The label is just a guide to help students with potentially similar experiences to find a group. If there is no label listed, the discussion is not expressly geared towards any group.
Resources
Piazza:
ask questions here.
Homework Practice:
These Practice Sets typically contain questions which are intended to be approachable after watching lecture and attending discussion. They are not necessary at the difficulty-level of exam questions, but are a good way to check fundamentals and review concepts.
Extra Reference Material
Lab
Video Notes
Controls
Selected Summer 2020 Worksheets and Solutions
Fall 2019
Past Exams
Past exams vary in scope from semester to semester, and may include topics that are not in scope for the current semester or module. Unavailable exams are indicated by N/A. In-scope topics for the current semester will be posted on Piazza about a week before the corresponding exam.
Semester
Midterm 1
Midterm 2
Final
Other
fa20
pdf, sol
pdf, sol
N/A
pdf, sol
su20
pdf, sol
pdf, sol
pdf, sol
sp20
pdf, sol
pdf, sol
pdf, sol
fa19
pdf, sol
pdf, sol
pdf, sol
sp19
pdf, sol
pdf, sol
pdf, sol
fa18
pdf, sol
pdf, sol
N/A
sp18
pdf, sol
N/A
pdf, sol
fa17
pdf, sol
pdf
N/A
sp17
pdf, sol
pdf, sol
N/A
fa16
pdf, sol
N/A
pdf, sol
sp16
pdf, sol
pdf, sol
pdf, sol
fa15
pdf, sol
pdf, sol
pdf, sol
Course Staff
Please add berkeley.edu to the end of all emails!
Instructor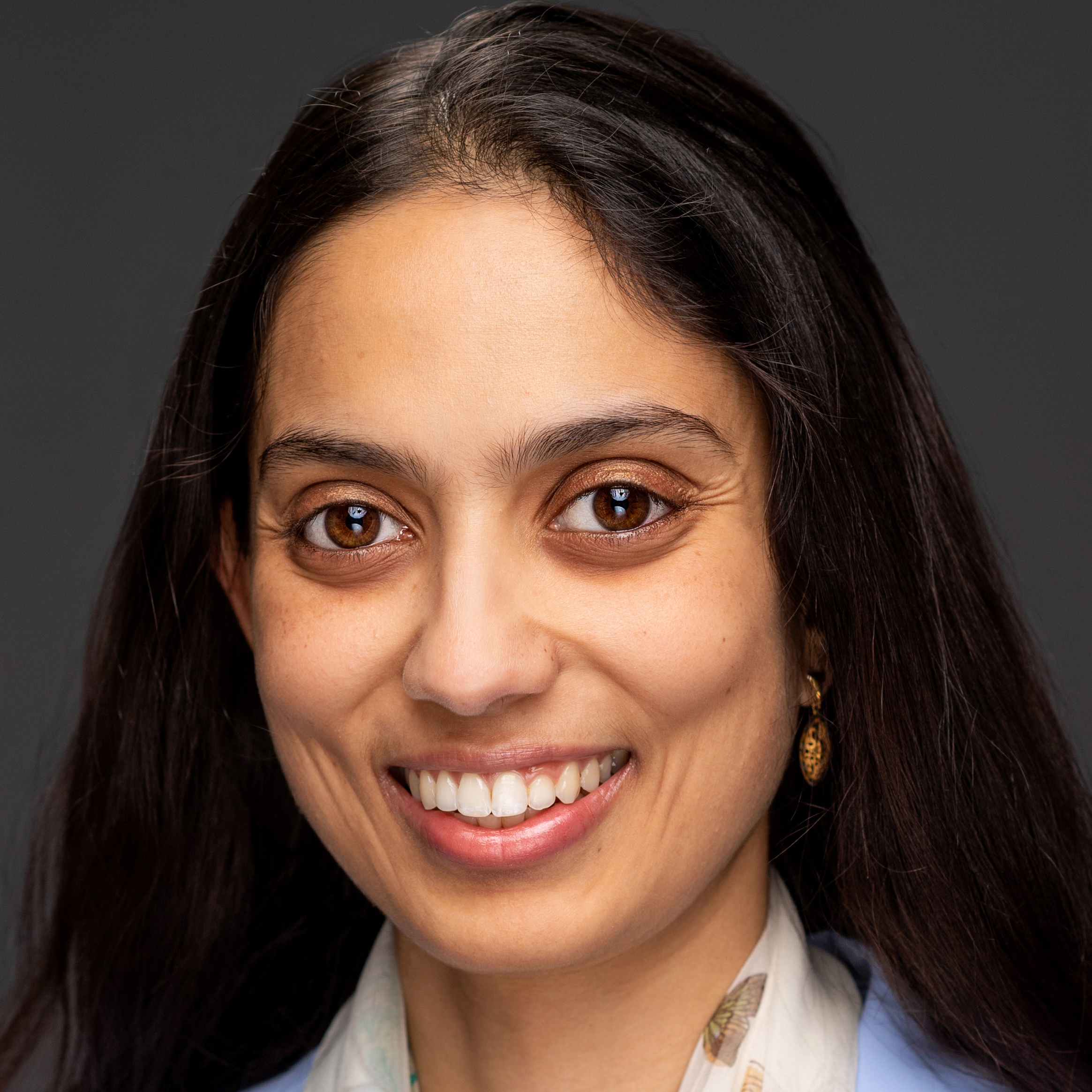 Gireeja Ranade
she/her/hers
ranade@eecs.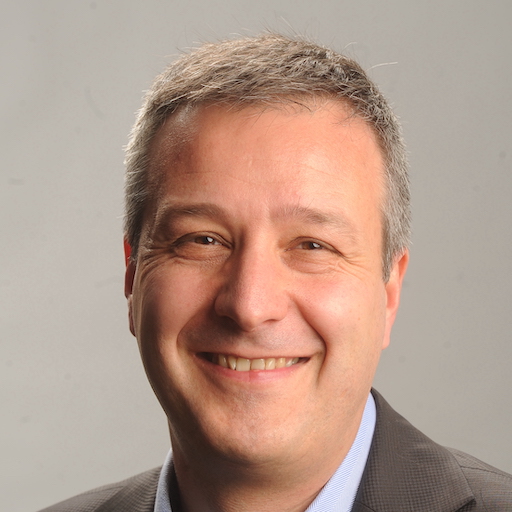 Vladimir Stojanovic
he/him/his
vlada@
GSIs
Hey everyone! I'm a third-year CS major from San Jose, CA. I'm really interested in applications of CS and EE in biology and medicine. Outside of class, I'm working on computational neuroscience research, helping out with CSM, and trying to discover new indie/alt/postrock music. Hope I can help make this semester suck a little bit less and inspire you to take other EE and EECS courses in the future. See y'all on Zoom :')
Maxwell Chen
Head Admin, Discussion
he/him/his
eecs16b-sp21@
Hi! I'm a 4th year undergrad studying EECS and minoring in data science. I'm interested in applied data science research, and in my free time these days I love exploring the outdoors, and listening to/making music. Please feel free to reach out anytime about anything from research, to hobbies, to class concerns!
Ana Tudor
Head Admin, Discussion
she/her/hers
eecs16b-sp21@
Hi! I'm a 4th year EECS major with a passion for the EE/hardware side with an emphasis in IC design. I enjoy playing board/video games, doing escape rooms, and playing the clarinet.
Steven Lu
Head Lab
he/him/his
stevenl@
Hi! I'm a junior studying EECS & Business, originally from Philadelphia, PA. I love photography and making art. Feel free to reach out to me to chat about anything, I'm looking forward to meeting you!
Sravya Basvapatri
Head Lab
she/her/hers
sravyab@
I'm Alicia (or Ali!) and I'm a sophomore studying EECS. This is my third semester working within the EECS 16 series, and I love the application-based approach 16A and 16B take to learning about circuits. When I'm not on campus, you can find me sketching, hiking in the Berkeley hills, or shopping for candles.
Alicia Matsumoto
Admin
she/her/hers
aliciamatsumoto@
I hope you're not procrastinating on something right now. Hi! I'm a second-year EECS student, born and raised in the Bay Area. Don't ask me to choose my favorite subject within EECS – I'm confused and indecisive... I have a few arguably unhealthy addictions in life: answering questions on Piazza, playing bullet chess, and watching TikTok. I look forward to meeting you in the semester ahead!
Divija Hasteer
Admin
she/her/hers
dhasteer@
Hello! I'm a 3rd year EECS undergraduate from Los Gatos, CA, interested in hardware (devices and circuits). After 4 semesters TA'ing EECS 16A, I'm super excited to be teaching 16B! I'll be developing discussion worksheets, teaching a Monday discussion, and handling some software to make the semester go smoothly. I enjoy studying integrated circuits and circuit design, and I'm doing some device design research as well. Always feel free to email me, I look forward to meeting many of you!
Neelesh Ramachandran
Content, Discussion, Software
he/him/his
neelesh.r@
Hello! I'm a junior studying EECS and Business, with a particular interest in robotics and entrepreneurship. I'm an avid hardware hacker and I enjoy building all sorts of crazy projects - everything from a walking 8:1 scale LEGO minifigure to AI-powered woodcut art.
Jaiveer Singh
Discussion, Software
he/him/his
j.singh@
Hey! I'm a third year EECS major and grew up near Detroit, Michigan. I enjoy playing video games, and working on robots. 16B was my favorite lower div class and I'll try to make it your favorite too!
Ashwin Vangipuram
Content, Discussion
he/him/his
avangipuram@
Hi! I am a fourth-year CS and math major. My research interests lie in reinforcement learning and robotics. Recently, I enjoy snowboarding and eating A LOT of kiwis. This will be my 3rd time being a TA for 16B and I am looking forward to a great semester with you all!
Gaoyue Zhou
Content, Discussion
she/her/hers
zhougy_99@
Hi! I'm a third year CS major from the Bay Area, and it's my third semester as a TA. Outside of classes and teaching, you can often find me doing research on foundations of deep learning, playing basketball, or screwing around with TeX. Feel free to email me about anything, related to this class or not (druvpai@).
Druv Pai
Content, Discussion
he/him/his
druvpai@
I am a 4th year PhD student in INC, EECS. My research involves high speed serial links design and development of Berkeley Analog Generator. Some of my hobbies include chess, archery, hiking, and reading books.
Ayan Biswas
Content, Discussion
he/him/his
ayan_biswas@
Hello! I'm a 5th yr MS student in the EECS dept interested in Computer Architecture. In particular, my research focuses on building hardware accelerators for graph convolutional networks. In the past I've taught EECS16A and EECS151, so I'm excited to try something new. Outside of classes I enjoy hiking/biking, graphic design, and have recently started flying fpv drones. I hope you are all as excited as I am for this semester.
Kareem Ahmad
Content, Discussion
he/him/his
kareemalgalaly@
I am a 4th year EECS transfer with interests in controls, embedded systems, and signal processing. When I am not EECS-ing away, I love hiking, video games, long-boarding, and herpetology. I really enjoyed taking EECS 16B and will do my best to ensure that you guys will too!
Daniel Abraham
Content, Discussion
he/him/his
daniel_abraham1@
PhD student, Research: Machine Learning / Reinforcement Learning, Using AI for Circuit Design
Kourosh Hakhamaneshi
Content
he/him/his
kourosh_hakhamaneshi@
Hi, my name is Justin, and I'm a third-year EECS major from Los Altos, CA. This is my third time teaching 16B, and I've been part of CSM16B for two semesters in the past. I'm currently obsessed with The Strokes and The Voidz and basically all things Julian Casablancas. I'm a little late to the game, but it's all I've listened to for the past month :') Always feel free to reach out through email if you have any course questions/concerns!
Justin Yu
Discussion
he/him/his
justinvyu@
Hi! I'm Gavin, a junior studying in EECS and my first time as a TA for EECS 16B and I'll be teaching a discussion alongside many other things. I enjoy studying robotics, controls and many types of circuit design. I'm excited for everyone to be in this class and learn as much as possible.
Gavin Liu
Discussion
he/him/his
nareauphol.liu@
Hey! I'm a Senior studying EECS + Business major from Michigan. I'm really interested in researching applications of NLP to education and other social good areas. In my spare time, I love reading, watching TV, playing board games, listening to music, and talking to friends. I am super excited to work with all of you this semester to make this class as enjoyable as possible and to get you ready and excited for all of the future EE/EECS courses that this class prepares you for.
Manav Rathod
Discussion
he/him/his
manav.rathod@
Hi! I'm a 3rd year in EECS focusing on Signal Processing and Embedded Systems. I originally came to Berkeley thinking I would focus on the CS side of EECS, but 16B changed that for me, so I hope I can give you all a similar experience. In my free-time, I love to work on random side-projects (see my website anmolparande.com) and write tech-related articles on Medium.
Anmol Parande
Discussion
he/him/his
aparande@
I'm a senior, majoring in pure math and CS. I like to play piano, and recently I've been learning how to draw and play jazz.
Kevin Zhang
Discussion
he/him/his
kevinzhang1@
Hi everyone! I am Priyans. I am a junior studying CS and minoring in Data Science. This is my 4th time on 16B staff. I really enjoyed the car project, especially controls when I took the class. I am heavily involved with teaching through different clubs and courses at Berkeley. Hoping to make labs a great experience for you all!
Priyans Desai
Lab
he/him/his
priyansdesai@
Heyo, I'm Kaitlyn and this is my third year as an EECS student. I enjoy doing school stuff (research, PiE, teaching), and recently read of lot of horror manhwa. Feel free to reach out with questions/feedback about lab (or what I should read next)!
Kaitlyn Chan
Lab
she/her/hers
kaitlynjchan@
Caleb Kuo
Lab
he/him/his
calebkuo@
Hi everyone! I'm a sophomore studying EECS from New York. I'm really interested in control systems and optimization. In my free time, I love aviation, playing basketball, and watching the NBA. My goal is to make remote labs very fun and exciting. Feel free to talk to me about anything and I can't wait to get to know everyone over Zoom!
Eric Yang
Lab
he/him/his
ericzyang@
Hi! I'm a 2nd year EECS major. Outside of school, I enjoy cooking and drawing. I look forward to working with you all in lab!
Megan Zeng
Lab
she/her/hers
zengmegan@
Hello! I'm currently pursuing a Master's Degree in the EECS department with an emphasis in signal processing and machine learning. I currently conduct research for MRI under Michael Lustig. Beyond academics, I enjoy video games, snowboarding, and volleyball!
Rafael Calleja
Lab
he/him/his
rafael.calleja@
PhD student of integrated circuit; badminton
Zhongkai Wang
Lab
he/him/his
zhongkai@
5th year INC PhD student by day, tired swiftie by night
Hossein Najafi
Lab
he/him/his
hossein_najafi@
Policies
For a full list of course policies and the syllabus, see
here
.
Aesthetics and Feedback
You can optionally toggle between the 16 Series legacy font (Roboto) and the default font (Raleway) for this website. If you have other suggestions for this website, feel free to let the software TAs know here.